How does Octopus Energy
do
green power

?
We're on a mission to make the world's power 100% green, as quickly as possible.
You get fairly-priced green tariffs today, while we help build a smart, sustainable, low-carbon energy system for tomorrow.
We Operate
Worth of
Renewable
generation
Enough
to Power
Million
Homes
We Buy From
UK green energy
producers
and counting.
We Pay over
Brits for
their home
solar power
since April 2019
our customers
have generated
that's
enough to
power
homes for
a year
We Offset Over
from our Super Green
customers' gas
between 2018 - 2023
from London to
New York
of the UK's public EV charging
networks are available on the
Electric Universe. That's over
half a million charging points
across the UK.
Committed to founding the Centre for Net Zero,
an open research lab devoted to researching a
low carbon energy system
invested to build the UK's only
low-carbon heat R&D centre
Octopus is a living example of the kind of company that Generation was founded to invest in.
A company that is a true enabler of a sustainable system led by a mission driven team.
Al Gore, Co-Chair, Generation Investment Management
Green electricity
We want to make renewable electricity the easiest choice for everyone – so all our electricity tariffs are 100% green, often for less than other suppliers' standard mix tariffs.
We work out how much power our customers are taking out of the grid annually (a mix of power sources, from wind to fossil fuels) and ensure an equal amount of renewable electricity is added into the system in its place over the year. Not only does this make your electricity carbon free – it gradually helps make the energy system greener for everyone!
How we help our customers and the whole of the UK have green energy usage
£6bn worth of renewable generation
Octopus Energy Generation is one of Europe's largest investors in renewable power, managing ~4GW of renewable electricity over 240 large-scale green energy projects spanning 10 countries, with a combined asset value of £6 billion. In July 2023, we committed a further £15 billion investment in offshore wind which will go towards the generation of 12 GW of renewable electricity capacity; enough power for 10 million homes.
By 2030, Octopus Energy Generation is targeting 20 GW of European green generation projects, enough power for 15 million homes.
Find out more
Buying renewable electricity from 700 UK renewable generators
We buy renewable electricity directly from more than 700 generators here in the UK via contracts called 'Power Purchase Agreements', or PPAs. Read more about the wind, solar and hydro generators we work with.
Octopus-owned power
We've begun buying and adopting our own renewable electricity generators: we own two fans in Yorkshire and South Wales and have adopted a further two in Lincolnshire and Yorkshire from within the wind farms we operate – and that's just the start.
Through the Octopus Fan Club, communities who live closest to our Fans get their power up to 50% cheaper when the turbines are working hardest.
Want a wind turbine on your land? We match-make willing landowners with enthusiastic communities who want their own renewable electricity source. Understand more about how wind power is the future of UK energy and learn how you can be a part of it.
Find out more
Ofgem approved renewable energy certificates
Official certificates such as 'Renewable Energy Guarantee of Origin' (REGO) certificates are crucial in the UK's energy system – used by all renewable electricity suppliers to certify and track the renewable electricity flowing through the nation's wires, and give funding directly to UK green producers.
We buy enough of these alongside energy on the open market to cover all our customers' electricity, which pumps even more investment into UK renewable electricity generation.

Unlocking green power for the people
We believe in forging deep connections between communities and their green power. We are buying green power from one-third of the community energy sector, from over 250 Power Purchase Agreements. Through these energy projects, locals own and run their own green generation, and profit is reinvested in local charity or environmental initiatives.
We're long term supporters of Renewable World, an incredible Brighton-based charity building innovative renewable energy projects to fuel-poor communities worldwide.
Follow Renewable World as they build solar panels for medical centres in rural Kenya: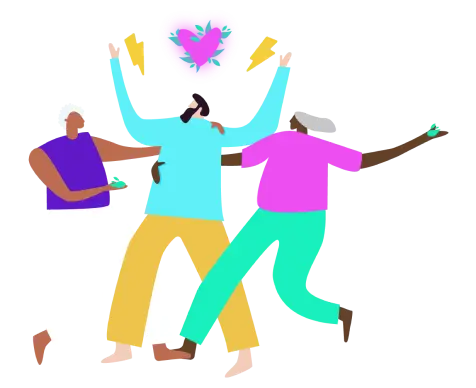 Moving to net zero
To have any hope of halting climate catastrophe, we need to change the energy system on a global scale.
We're pushing system-wide changes to end all reliance on fossil fuels in energy, heating and transport.
Our technology is unlocking the smart energy system of the future: making the most of the renewable sources of energy we already have, changing how and when all of us use power, and finding new ways to get around and heat our homes. Crucially, we're making sure customers get rewarded for making green energy choices.
Be energy independent and save up to 90% on your electricity bill with an Octopus Energy solar panel and battery installation. If you're ready to generate and store your own renewable electricity, and sell excess energy back to the grid then find out more.
Green energy: Frequently asked questions
What is green energy?
×
Green energy is energy that does not produce carbon emissions when you use it. At Octopus, we primarily purchase your electricity from wind, solar and hydro (water) to power our 100% green electricity. Non-green energy, such as coal or natural gas however does produce carbon emissions when you use it.
How can a smart meter make me greener?
×
Smart meters make you more aware of your energy usage, so you can think about ways to reduce what you're using. But beyond that, they can also be great tools to support and balance the national energy system. Automatic, half-hourly smart meter readings give customers access to "dynamically-priced" energy tariffs such as Agile Octopus, where you can pay less to use energy at times of day when it's 'greener' i.e. on a particularly windy or sunny day, or in the early hours when demand is really low and there's lots of surplus green power not being used.
This way, smart meters can help encourage people to use less power at the busiest times to avoid the need to burn extra fossil fuels to meet the extra demand. Collectively, this could make a real difference to lower your bills and the UKs carbon emissions – and we're working to show this through our available smart tariffs like Octopus Agile, Octopus Go, Outgoing Octopus and smart energy projects like Saving Sessions.
If my energy comes from the grid, how can it be 100% green?
×
Green electricity suppliers can't pump clean electrons through separate wires to your home. Instead, all energy generators, green and dirty, pump energy into the electricity grid, and it's this 'energy mix' that powers your home. Suppliers like Octopus are green because we invest in renewable generators in a number of different ways to support them to pump even more green electricity into the system.
We buy electricity from renewable generators to match some of the energy our customers use, for the rest we have 'PPA' agreements with 700 renewable generators, some independent, and some from within the £6 billion, 4GW portfolio of UK renewable energy producers we operate.
Legal stuff we have to say
The renewable electricity we sell is backed by Ofgem-approved renewable certificates (such as Renewable Energy Guarantee of Origin certificates (REGOs)) and Power Purchase Agreements with UK green energy producers. We offset gas emissions by supporting Renewable World's Gold Standard certified carbon avoidance projects.
Carbon emissions calculations - The total tonnes of CO2e we have offset with our partner Renewable World for members on our Super Green tariff is 1,056,700tCO2e. A 24 hour long haul flight emits 3.4tCO2e per seat, the total return flight journey time between London and New York is 16 hours 30 minutes. This equates to 2.3375tCO2e per seat per return flight from London to New York. Assuming a Boeing 777 to New York has 350 occupied seats, that's 818.125tCO2e emissions per return flight from London to New York. Divided by the total amount of tCO2e we have offset with Renewable World that's equivalent to 1,292 return flights from London to New York. (source: How Bad Are Bananas - Mike Berners Lee)
Energy consumed in the home accounts for 17% of the UKs territorial Greenhouse Gas emissions. Transport accounts for 34% of the UKs territorial Greenhouse Gas emissions. (Source: 2022 UK greenhouse gas emissions: provisional figures)