How does Octopus Energy
do
green power

?
We're on a mission to make the world's power 100% green, as quickly as possible.
You get fairly-priced green tariffs today, while we help build a smart, sustainable, low-carbon energy system for tomorrow.
We Operate
Worth of
Renewable
generation
Enough
to Power
Million
Homes
We Buy From
UK green energy
producers
and counting
We Pay
of Brits for
their home
solar power
since April 2019,
our customers
have generated
that's
enough to
power
homes for
a year
We Offset
from our Super Green
customers' gas
between 2018 - 2020
from London to
New York
of the UK's public EV
charging networks are
powered by our 100%
green Electric Juice
Committed to founding the Centre for Net Zero,
an open research lab devoted to researching a
low carbon energy system
invested to build the UK's only
low-carbon heat R&D centre
The company that's done the most to advance renewables in the UK
2020 · 2019
Green electricity
We want to make renewable energy the easiest choice for everyone – so all our electricity tariffs are 100% green, often for less than other suppliers' non-green tariffs.
We work out how much power our customers are taking out of the grid annually (a mix of power sources, from wind to fossil fuels) and ensure an equal amount of renewable energy is added into the system in its place over the year. Not only does this make your electricity effectively Net Zero – it gradually helps make the energy system greener for everyone!
Here's how we make your energy consumption greener, and help the entire UK's energy become greener at the same time.
£3.4bn worth of renewable generation
Octopus Energy Generation is one of Europe's largest investors in renewable power, managing 300+ UK green energy producers (mostly solar and wind farms).
Last year, this was enough to power over 1.2 million homes. We plan on making that 50 million homes worldwide by 2027.
Find out more
Buying energy from 190+ UK green producers
We buy renewable energy directly from more than 190 producers here in the UK via contracts called 'Power Purchase Agreements', or PPAs. Read more about the wind, solar and hydro generators we work with.
Octopus-owned power
We've begun buying our own green generators: two wind turbines, one in East Yorkshire and one in South Wales – and that's just the start.
Through the Octopus Fan Club, communities who live closest to our #1 Fan and #2 Fan get their power up to 50% cheaper when the wind picks up.
Ofgem approved renewable energy certificates
Official certificates such as 'Renewable Energy Guarantee of Origin' (REGO) certificates are crucial in the UK's energy system – used by all green suppliers to certify and track the renewable power flowing through the nation's wires, and give funding directly to UK green producers.
We buy enough of these alongside energy on the open market to cover all our customers' energy, which pumps even more investment into UK renewable generation.

Unlocking power for the people
We believe in forging deep connections between communities and their green power. That's why we buy green power from nearly 100 small community-run energy cooperatives (like Repowering London's project in Brixton, pictured above). Through these energy projects, locals own and run their own green generation, and profit is reinvested in local charity or environmental initiatives.
It's also why we pay thousands of Brits a fair price to generate solar power at home on our smart export tariff, Outgoing Octopus.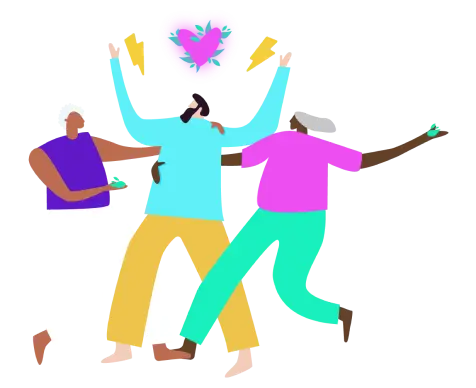 Upgrade to carbon neutral gas
The majority of UK homes still use natural gas, a fossil fuel. Gas accounts for a huge chunk of your household carbon footprint, and 13% of all UK carbon emissions.
Our mission is to get rid of gas for good, by transforming the system to a 100% green, all-electric one. But while we work on that, we've got a way you can reduce your carbon footprint by offsetting the emissions from the gas you use at home.
We balance out our Super Green customers' gas emissions through carbon reduction projects around the world with the help of Renewable World.
We love that there's a way our customers can offset unavoidable gas emissions from their homes. Long-term, we're focused on building a world that doesn't rely on gas at all.
We're at the forefront of the race to find affordable, electric solutions to cut fossil fuels out of transport and heating, two incredibly gas-intensive industries. Read on to find out about that work, and how we can build a truly green, all-electric world.
Transforming the system
Fossil fuel energy is one of the world's biggest polluters. To have any hope of halting climate catastrophe, we need to change the energy system on a global scale.
We're pushing system-wide change to end all reliance on fossil fuels in energy.
Our technology is unlocking a 100% green smart energy system: making the most of the renewables we already have, changing how and when all of us use power, and finding new ways to get around and heat our homes. Crucially, we're making sure customers get rewarded for making green energy choices.
Frequently Asked Questions
Legal stuff we have to say
Carbon Neutral energy - On the Octopus Super Green tariff, in addition to the 100% renewable electricity available with our standard plans (fuel mix found here), we also provide 100% carbon-neutral gas (100% offset - read why we don't use green gas here).The renewable electricity we sell is backed by Ofgem-approved renewable certificates (such as Renewable Energy Guarantee of Origin certificates (REGOs)) and Power Purchase Agreements with UK green energy producers. We offset gas emissions by supporting Renewable World's Gold Standard certified carbon reduction projects.
Carbon emissions calculations - We have taken an average of our total Super Green tariff users offset emissions from both gas and electricity usage over the year to 22nd July 2021 to illustrate the scale of savings. For users that have been with us over a year, we included their annual usage. If a customer has been with us less than a year their average usage has been multiplied by the number of days they've been with us / 365. The average Octopus tariff saves 574.2kg per year by using 100% renewable electricity vs Super Green tariff of 2777.95kg per year by also offsetting gas. A flight to Hong Kong is 1750kg and a flight to New York is 820kg (source: 'The carbon footprint of everything' - Mike Berners-Lee).
In the UK, our home energy counts for at least 20% of a person's our carbon footprint - This is taken from the government's 2020 greenhouse emissions report (published March 2021). The individual % of carbon footprint will vary from person to person depending on lifestyle but 20% can be taken as an indicative proportion.
19% of all greenhouse gas emissions in the UK come from heating homes & workplaces - As explained in the 2018 Reducing UK Emissions - Progress Report to Parliament report from the Committee on Climate Change. 19% of greenhouse gas emissions in the UK come from heating buildings.
Households emit 14% of the total greenhouse gas emissions in the UK - as stated by the BBC in their investigation into how gas boilers impact the UK's climate change goals (2019).