We're delighted to announce that we're partnering with the sustainably-minded, online supermarket, Ocado.
To celebrate, we're offering you three reasons to switch to our Supergreen Tariff:
£25 energy credit.
£25 donation to the charity, Trees for Cities.
100% renewable electricity.
Get a quote in seconds
2022 · 2021 · 2020 · 2019 · 2018
2021 · 2020 · 2018
2020 · 2019
2022 · 2021 · 2020 · 2019 · 2018
Great value for the long term
2021 · 2020 · 2018
We won't leave you hanging
2020 · 2019
100% green
Working together was a no brainer. Ocado really put the 'green' in 'greengrocer' - they share our commitment to a brighter, greener future!
Ocado have already reduced their food waste to almost 0% and are in the process of transitioning to use only the most responsible transit packaging. They're also serious about reducing their carbon footprint. As one of 16 retailers to join the British Retail Consortium climate steering group, they're leading the charge with a commendable target of reaching net zero carbon emissions by 2040.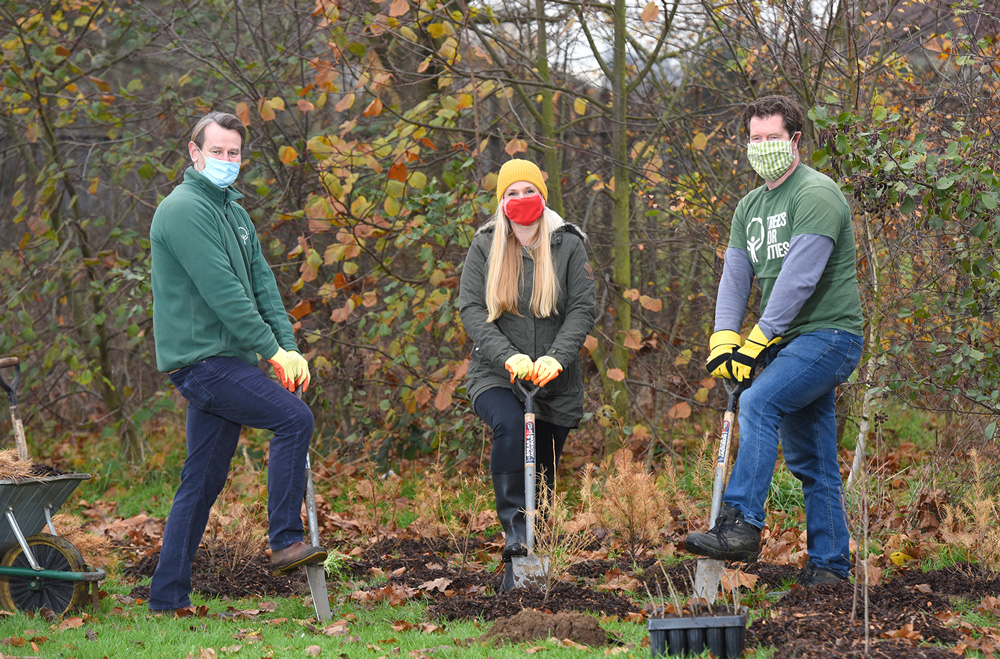 Ocado's charity partnership with our green-fingered friends at Trees For Cities is just one of the many ways they're working towards a carbon-friendly future. In 2020, Ocado donated over £560,000 to Trees for Cities, and planted more than 100,000 trees together, rejuvenating urban spaces and sequestering over 37,000 tonnes of CO2 in the process! At Octopus Energy, we're no strangers to the benefits of tree planting, so it's only natural that we wanted to get in on the action.
Trees for Cities is a UK-based charity who work with local communities to revitalise neglected city spaces and create healthier environments, all by planting trees! As well as offsetting CO2, urban trees help mitigate climate change by cooling the air and the ground, reducing the risk of our cities becoming 'heat sinks'. Trees also absorb air pollution, and boost biodiversity, turning our streets into neighbourhoods for thousands of different species. You can read more about their work at Treesforcities.org.
Join the #1 Which? Recommended energy supplier
Get a quote
Octopus Energy can save you money - and it's better for the environment, too
The company that has done the most to advance UK renewables
The only energy firm we've awarded Which? Recommended Provider status to more than twice
Independent supplier Octopus Energy; a supplier that's aiming to shake-up the market
Octopus Energy takes on the big six suppliers
The energy industry is starting to feel the effects of Octopus' sucker punch