Join Arsenal in the switch to renewable energy
It's important for us to leave the planet as clean as we can, and it's positive to take these steps. We've helped to plant trees, and I think it's important. Arsenal being a massive platform, with loads of fans around the world, this is a good way to encourage. It's the little things like this that you can do - little by little - that makes a big improvement. Hector Bellerin
Arsenal Football Club may be red but its commitment to being green saw a number of first team players, Junior Gunners and community groups join Octopus Energy to plant trees to launch Colney Wood at the London Colney Training Ground during the 2018/19 season.
500 trees were planted over the course of the season and the grounds will be enjoyed by the players while training in years to come. The tree planting was built on the success of Octopus Energy schools tree planting programme in 2017, supported by the Gunners, where nearly 2,000 trees were planted across 50 UK schools.
The sustainable grounds stand as a powerful commitment of Arsenal FC and Octopus Energy to do their part towards global sustainability, for creating better air quality for the next generation and local communities.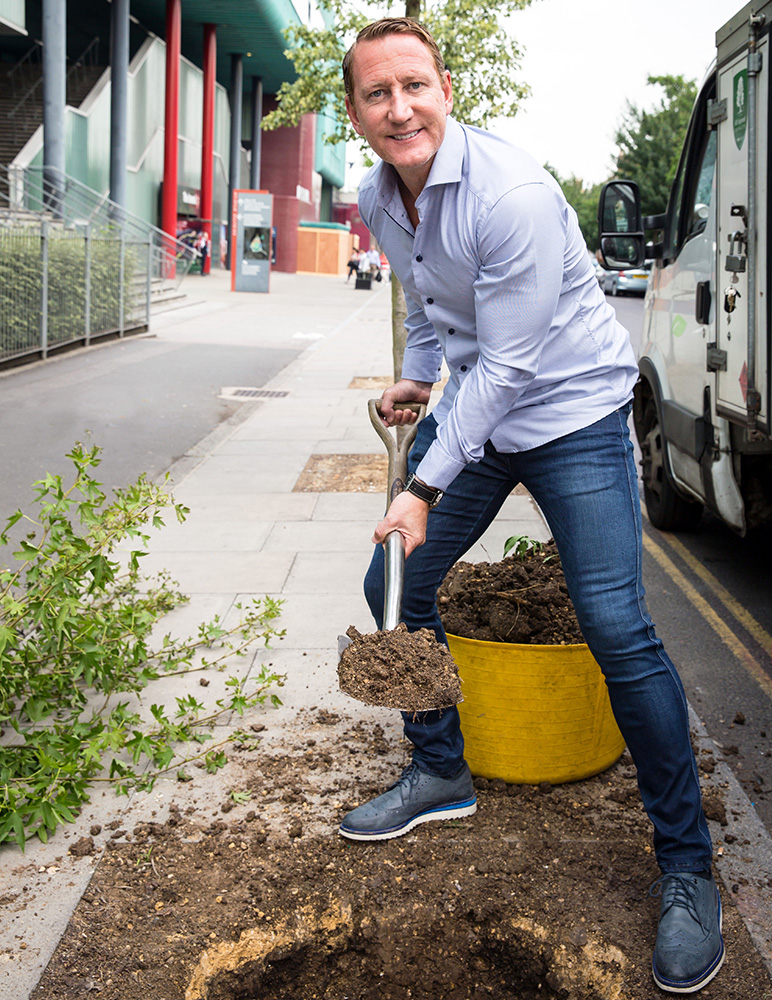 Arsenal's switch to 100% green electricity with Octopus Energy in 2016 was the first Premier League club to 'go green' and the planting comes as Arsenal FC launches its wider sustainability initiatives Including a water recycling system installed at the training ground in London Colney. This system takes the water that runs from the pitches and recycles it to be re-used for further irrigation. Read more about the club's initiatives at Arsenal.com
Switching to Octopus is simple and hassle-free
No engineer or installer visits
No disruption to your supply
We'll inform your old supplier
Award-winning customer service
Switch, save & win — in 2 minutes
Introducing Octopus Energy
We're a British-born energy supplier, the only supplier consumer champion Which? has recommended 5 years in a row, and with over 3 million customers and growing.
Everything we do at Octopus is designed to make our customers' lives better, while being as kind as possible to the planet.
All our electricity is 100% green as standard, and we're passionate about investing in renewable generation.
We give fair, transparent pricing that reflects the wholesale cost of energy. We pass on savings to you and only ever increase prices when we really have to.
We give fantastic customer service that's fast and flexible – send us an email, or simply give us a call. No call centres, just people who love their jobs and are eager to help.
You can now follow the Octopus Energy Arsenal partnership on social media:
As seen in: